Carpet Cleaning Pearland, TX
Pearland is right outside of the city of Houston, so everything is just a short drive away, giving residents everything that they need. Whether they need to have the house specific things covered or just wish to have access to many businesses outside of the area, this is the place to be. Those who live in Pearland, TX need to have access to the best and most professional companies out there. Lucky for you, Zerorez Houston is just around the corner!
You can reach out to Zerorez, the best carpet cleaning Pearland company, for the carpet cleaning needs inside of your home or business. When you have the number to the best company out there *(281) 746-6292*, you can be sure that you are getting the necessary help required. When you give us a call, speak with us more about the work you want to have done and we will give you a quote.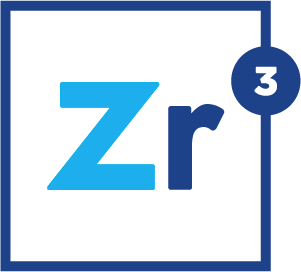 Pearland, Texas
Pearland, Texas is a larger sized city that is within the Houston metropolitan area. It provides a beautiful place that is full of history and wonder and does great things for the community. With many events that they hold throughout the year, numerous people flock to the area to take part in these joyous occasions. With many neighborhoods and businesses in the area, it is a residential area worth living in.
Pearland is a great place to raise a family, to visit for sightseeing, especially for those who do not want to be in the middle of Houston city. Additionally, the area has plenty of shopping strips and malls, restaurants, parks, and more to visit and spend time in.
Just 50 miles from the Gulf Coast, the water is nearby and the beaches and other water activities that are found in the area can be visited. Those who live in homes near this area are homes worth checking out. With many pleasant weather months, you can visit during November, April or March.
Pearland is also rated as one of the best places to live in the Houston, TX area. Due to this, many families and singles move to the area, especially being within driving distance to many businesses for work in the Houston area. Whether you are interested in the area or living in the area, there is plenty to do and see, or just to learn about this city.
Our Most Popular Services
Carpet Cleaning
Here at Zerorez, we have a lot of pride in the reputation we hold as carpet cleaning Pearland professionals. We want you to know that when we clean, we can ensure you the best. When you hire a carpet cleaner, you want one that can suck up all the debris and other residues from the carpet that a regular vacuum cannot reach. With our patented wand and Zr Clean™, you can be ensured that the cleaning is being done correctly and throughout the entire home. Your carpets will look brand new, just like when the carpet was first put into the home.
Area Rug Cleaning
Area rugs in the home often see a lot of foot traffic. We often don't think about how important it is to occasionally get them professionally cleaned. When it comes to keeping them clean, you can only do so much. We want to make sure that your rugs are cleaned properly just like the rest of the carpet in your home. Having area rugs cleaned with our special tools, you can be sure that Zerorez cleans them properly.
Upholstery
It is common for the upholstery of a home to have odors sitting on them when they have not been cleaned properly. If this is the case, then it is important to have the right company to come out and provide the cleaning that is required on the furniture. Whether it is smaller or larger, older or newer, our tools and staff can provide the quality cleaning needed to remove odors and stains from the outside and inside of the furniture. Here at Zerorez, we understand how to carefully clean upholstery of all different sizes, shapes, fabrics, and textures.
Pet Odor Removal
If stinky odors are coming from the carpets and upholstery of your home, you are going to make a bad first impression on anyone who comes to visit. Don't let the accidents of your pets make a reflection on a guest's experience in your home. Here at Zerorez carpet cleaning Houston we serve the Pearland area with a wonderful pet odor treatment process that really works. Many other carpet cleaning companies clean up the mess on the outside then use oils or perfumes that mask the odor for a few hours or a few days, but not us! We thoroughly clean deep into the carpet to ensure that all the mess is cleaned up. We get rid of the odor for good!
Tile and Grout Cleaning
The rugs and carpets of your home are not the only things that should be properly cleaned in your Pearland home. For your tile and grout, using a steam mop and water with no soap is the best thing you can do for your tile and grout on your own. However, having a thorough cleaning done of the tile and grout is critical for if you want to give your floors the longest life possible. Zerorez will give your tile that quality cleaning they have been waiting for.
Benefits of Using Carpet Cleaning Companies
There are a number of benefits that come from using carpet cleaning companies, including but not limited to:
Professional cleaning extends the life of the carpet
Helps remove smells
Can remove stubborn stains
There are no residues left behind from Zerorez professionals
Can help with other areas of the home including upholstery
Enhances the look of the room
Removes dirt from the inside of the carpet
Reduces the look and feel of traffic lines in the carpet, making it appear new and less worn down
Helps you clean your home from time to time without having to do it yourself, because Zerorez will do it for you
There are so many benefits you can get, and you will get when using our professional carpet cleaning services.
Directions to ZeroRez Houston
Carpet Cleaning
Address:
6529 Cunningham Road Suite 2205,
Houston, TX 77041


Phone Number:
281-305-4804
September 27, 2022
September 16, 2022
August 29, 2022