Zerorez® Carpet Cleaning Houston, TX
Carpet Cleaning Houston
When it comes to carpet cleaning service Houston, Zerorez® has what you need. We use a unique Zr Water® technology that cleans carpets better than any other cleaning method on the market. Not only does our process clean carpets deeply and completely, but it also leaves them dry and residue-free. You won't have to worry about harmful chemicals or soaps being used in your home, and your carpets will stay cleaner for longer.
At Zerorez® Carpet Cleaning Houston TX, we pride ourselves on the fact that we leave nothing in your carpet, rugs, tile grout, or upholstery that does not belong there. We have a high success rate with stain removal as our professional technicians can remove stains from your surfaces that you may have thought would never go away. Unlike traditional carpet cleaning companies, we ensure that no soapy residues, harsh chemicals, or extra water is put into your carpet and left behind. We know the long-term consequences of cleaning with soap, harsh chemicals, or too much water. Cleaning carpets with soap or detergent will leave behind a sticky residue that will act like a dirt magnet. Using a carpet cleaner with harsh chemicals can be dangerous for you, your family, and your pets and can even ruin your carpets. Using lots of water to steam the surface in an attempt to make the carpet cleaner instead leads to the creation of a breeding ground for gunk under the carpet padding.
To combat these common carpet cleaning issues, Zerorez® has developed a revolutionary cleaning process that will make your carpets stay cleaner longer. Zerorez® uses a process that loosens embedded dirt with Zr Water® and then extracts the water with a powerful airflow wand. This wand recaptures 2X the amount of water that traditional carpet cleaning tools do. Our Zr Process® guarantees no flooded carpet padding and No Residue® left behind.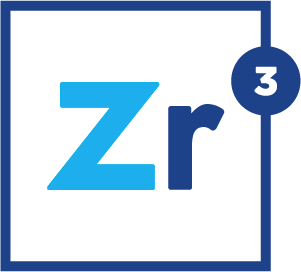 Houston, TX
Houston is a city located in southeast Texas. It is the fourth most populous city in the United States and the largest city in the state of Texas. Houston was founded on August 30, 1836, and has been thriving ever since. The city's economy is centered on the petroleum and natural gas industries. Houston is known for its humid subtropical climate, diverse culture, and food. If you're looking for a city with a rich history and a vibrant culture, then Houston is the place for you. There's something for everyone in this great city!
Just like any city, homes need to be cleaned and well-maintained. That's where we come in. Zerorez® is proud to offer professional, eco-friendly carpet cleaning Houston, TX!
Our services are sure to leave your carpets looking and feeling fresh.
Upholstery Cleaning
Upholstered furniture often gets well-loved. Because these surfaces receive so much love, they often attract more soils, dirt, stains, and crumbs. If you need a couch cleaning service that actually works, call Zerorez®! At Zerorez®, getting difficult to clean fabric-covered surfaces looking as good as new is our specialty. And we do it without the use of soap or harsh chemicals. Our upholstery cleaning process includes specialty upholstery tools and our patented Zr Water®, which gently cleans your furniture, leaving it Insanely Clean™ with minimal drying time. Whether you need leather cleaning, cotton cleaning, microfiber cleaning, wool cleaning, etc., our Zr Water® cleaning process is safe for all fabrics. Our high-pressure cleaning will even help extend the life of your upholstery. After an upholstery cleaning by us, we will leave your furniture smelling like.. Nothing at all - That's Zero Residue®!
Hardwood Floor Cleaning
When it comes to hardwood floors, Zerorez® is meant to make your floors shine. We have a gentle but effective process that will clean your floors without damaging them. Our Zr Water® and Zr Process® will dislodge the dirt, grime, and stains from your hardwood floors while leaving behind No Residue®. Without harsh chemicals and soaps, there is no better eco-friendly solution for your floors!
Tile Cleaning
Dirty tile and grout can lead to several problems in your home. Not only is it unsightly, but it can also be unsafe. Mold, mildew, and other nasties can grow in dirty tile and grout and cause serious health problems for you and your family. That's why it's so important to keep your tile and grout clean. Zerorez® uses a high-pressure cleaning process that will not only clean your tile and grout but also seal it to help prevent future dirt and staining. And because we don't use any harsh chemicals or soaps, you can feel good about the fact that our tile cleaning process is eco-friendly and safe for your family.
Area Rug Cleaning
Area rugs are an investment that brings the pieces of furniture in your home together. But just like any other piece of furniture, they need to be cleaned on a regular basis. The best way to clean an area rug is to have it professionally cleaned by Zerorez®. With area rug cleaning Houston, we will gently but thoroughly clean your rug without damage or color loss. With our Zr Water® and Zr Process®, you can trust that your area rug is in good hands with Zerorez®.
Tile and Grout Cleaning
Over time, tiles lose their luster, and grouts become stained. This happens because grout is porous and absorbs spills, dirt, and other debris. Without regular cleaning, these surfaces can become unsightly and even dangerous. Zerorez® Houston tile and grout cleaning has mastered the process that will make your tile and grout look like new again! Our unique Zerorez Process® uses Zr Water® to remove soil and restore the color of your grout. It is the best grout cleaner ever!
Pet Odor Treatment
One feature of our Pet Treatment service that our customers love is the fact that we don't merely mask the unpleasant smells that come along with pet accidents. Instead, our cleaning process can completely eliminate the unwanted lingering odors. While many traditional carpet cleaners address only the visible surface of pet stains, we do much more than that! At Zerorez®, we address the full problem, no matter how far down it has soaked. When urine soaks through the carpet backing into the padding, we have a specialized method to remove these difficult pet odors and stains through a pad extraction procedure. In more severe cases, encompassing the subfloor and tack strips, our technician may recommend carpet/pad replacement provided by a third-party carpet repair professional. Whatever your needs may be, we will take care of you and leave Nothing but Clean™.
Houston's Only Zr Water® Carpet Cleaner
A healthy and happy home starts with clean carpets. Only Zerorez® cleans with Zr Water® which eliminates the need for harsh shampoos, soaps, or detergents. This safe and effective carpet cleaning process leaves zero soapy, sticky, dirt-attracting residue behind, so your Houston area home will stay cleaner longer!
Professional Carpet Cleaning
Our certified, professional technicians clean with Zr Water® using a high-pressure, controlled spray system to emulsify and remove deeply embedded dirt in
your carpets.
No More Wet, Soapy Carpets
Our system uses a Platinum Rated hot water extraction system that eliminates the need for excessive water.
Let's Get Your Carpets Clean
As one of the best carpet cleaners in Houston, Zerorez® delivers an effective and safe cleaning process that will keep your carpets and home cleaner longer!
Directions to ZeroRez Houston
Carpet Cleaning
Address:
6529 Cunningham Road Suite 2205,
Houston, TX 77041


Phone Number:
281-305-4804
September 27, 2022
September 16, 2022
August 29, 2022