Zerorez® Carpet Cleaning League City, TX
Here at Zerorez®, the best method of carpet cleaning is green carpet cleaning. There is nothing better than a safe, non-toxic carpet cleaning service that cleans better than soap yet leaves no residue behind in the carpet fibers! Traditional professional carpet cleaning methods, such as carpet shampooing or carpet steam cleaning, can damage your carpet with the amount of water put into your carpet or the soapy residues left behind.
At Zerorez®, our carpet cleaning process is much different from your traditional carpet cleaning methods. We use no harsh chemicals, soaps, or detergents to clean your carpet. Instead, we offer 100% non-toxic, green carpet cleaning services. A cleaning by Zerorez® leaves No Residue® behind, meaning your carpets will stay cleaner longer. On top of that, our drying times are incredible. With our process, your carpets will dry up to 2x faster than our competitors. If you are ready to Experience the Zerorez Difference® for yourself, choose Zerorez® Carpet Cleaning League City, TX.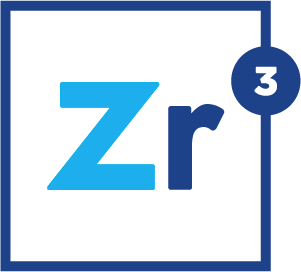 League City, TX
There are plenty of reasons why League City is an amazing city. For starters, it's located just minutes away from Houston, which means residents have access to all the big-city amenities, including world-class shopping, dining, and entertainment options. Plus, with its rich history and vibrant culture, there's always something fun to do in League City.
But one of the best things about living in League City is that it's a clean city. In fact, the city was recently ranked as one of the cleanest cities in Texas. And part of keeping League City clean is making sure that homes and businesses are well-maintained. That's where Zerorez® Carpet Cleaning comes in.
Dryer Vent Cleaning Service
Cleaning dryer vents is a critical task. We are talking about going beyond cleaning out the little filter after every use.
Cleaning dryer vents is essential for keeping your dryer in good shape and having less lint floating around the house but keeping them free of lint and dust is also essential for your and your family's safety. Clean dryer vents are essential to safety because they prevent the accumulation of lint, which can easily catch fire. Lint build-up in a dryer vent is the number one cause of house fires, so it's important to have your vents cleaned regularly.
If it has been a while since you had your dryer vents cleaned, especially if you can't remember the last time they were cleaned, schedule a vent cleaning service with Zerorez® today.
Zerorez® Carpet Cleaning Company
As a leading provider of carpet cleaning, upholstery cleaning, and tile and grout cleaning services, we are dedicated to helping our customers keep their homes and businesses clean. We use a unique, patented cleaning process that is gentle on surfaces but tough on dirt, grime, and stains. And because we use no harsh chemicals or detergents, our cleaning process is safe for your family and pets.
If you're looking for a professional, reliable, and affordable cleaning business in League City, look no further than Zerorez® Carpet Cleaning. Call us for a free estimate today!
Tile and Grout Cleaning
Another thing that sets Zerorez® apart from other grout cleaning companies is that we leave you with a Residue Free® surface. When our Zr Water® goes into the floor's surface, it grabs the dirt out of the fibers and cracks without leaving behind residue. No Residue Means Cleaner Longer®!
Next time you think, "what is the best way to clean tile grout?" remember to call Zerorez® Humble. Getting your tile and grout cleaned like-new by Zerorez® will save you the time and money you would've spent replacing your tile and grout. Instead, we can make your old floors look new! Whatever your tile and grout cleaning needs may be, our experienced technicians are ready to tackle the project head-on, leaving you with exceptional customer service and pristine surfaces that will stay cleaner longer.
Upholstery Cleaning
The biggest thing that sets Zerorez® apart from other upholstery cleaning companies is that our services are non-toxic, green, and environmentally friendly. Many traditional floor cleaning companies use soap, detergents, or harsh chemicals to remove dirt from the surface of your floor. Instead of using the standard and potentially harmful substances, Zerorez® League City tile cleaning services use a unique and patented cleaning system and Zr Water® that acts as a detergent without harsh chemicals. Now that sounds like a fantastic upholstery cleaner!
Area Rug Cleaning
One of our most popular services is rug cleaning. Area rug cleaning is crucial to keeping your rugs in the best shape possible; otherwise, you'll end up with a nasty, discolored piece of fabric lying in your front room. Cleaning an area rug on your own can be done through frequent vacuuming, but even then, to keep your rug looking "like-new," professional rug cleanings are necessary. Like our carpet cleaning process, the Zerorez® rug cleaning process uses no harsh chemicals, soaps, or detergents to clean your rugs. Instead, we use our molecularly altered Zr Water® that can give your area rugs a deep clean without causing damage or bleeding colors. In addition, our Zerorez® technicians take extra steps to ensure that your unique rug is treated carefully and properly. Set up your appointment with Zerorez® League City for 100% non-toxic rug cleaning that will wow your eyes and satisfy your toes.
Directions to ZeroRez Houston
Carpet Cleaning
Address:
6529 Cunningham Road Suite 2205,
Houston, TX 77041


Phone Number:
281-305-4804
September 27, 2022
September 16, 2022
August 29, 2022