Carpet Cleaning Missouri City
Residential carpet cleanings are a cost-effective alternative to new carpets. And the results of our work will last for years, not months. As any homeowner knows, it's easy to get dirt and grime ground into carpets or furniture fabric by foot traffic or pet activity. But unlike other methods of getting your carpets clean - Zerorez® carpet cleaning Missouri City cleans without any harsh chemicals or soaps! Our patented cleaning process consists of Zr Water®, which is water that has been electrolyzed. This electrolyzed water cleans carpets like magic, is safe for the environment, and doesn't leave behind any residue!
Zerorez® is different from traditional carpet cleaners because traditional carpet cleaning businesses clean with soaps, detergents, and harsh chemicals. While cleaning with soaps, detergents, and harsh chemicals may temporarily do a good enough job; they leave behind a sticky residue. That residue left in your carpets attracts more dirt and grime over time! You don't need that!
Zerorez® was founded upon realizing that these traditional cleaning methods just won't cut it. If you really want to take care of your carpets and help them last longer, our revolutionary cleaning method is essential!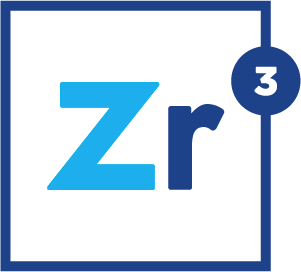 Missouri City, Texas
Missouri City is a city in Texas within the Houston metropolitan area. The city is mostly residential with some commercial development. Missouri City contains many different housing types, from apartments and townhomes to houses on large lots. The weather in Missouri City is typical of the Gulf Coast region of the United States. The city has hot, humid summers and mild to cool winters.
Our Most Popular Cleaning Services
Carpet Cleaning
Carpet cleaning is the main service we provide. We offer a way to clean stains and odors from the floor that is more thorough and lasts longer. Over time, floors naturally have debris in them, and when you hire our services, you can rest easy knowing Zerorez® will thoroughly clean your surfaces. Our company uses outperforming high-quality products to clean your carpets.
Area Rug Cleaning
The area rugs in your home also need to be cleaned up, and they can sometimes be difficult to clean on your own. When this is the case, calling Zerorez® is the best thing you can do. They can reduce the traffic lines on area rugs while also making them look brand new again. Zerorez® offers the area rug cleaning service you've always dreamed of.
Upholstery
The upholstery that needs cleaning will love the upholstery services offered at Zerorez® carpet cleaning company in Missouri City. The furniture in your house may have stains on it and might have odors that come from them. When it comes to cleaning upholstery, you want to remove stains and odors with a company that can handle your delicate furniture. We can do this for you.
Pet Odor Removal
Odors in the home are something you don't want to keep, and if you did want to keep them, well, that would be weird. Our team of experienced technicians can help remove carpet odors caused by pets. At Zerorez®, we don't simply mask the smells for a few days like other cleaning companies, but we completely eliminate the odor so that your home will stay fresher longer.
Tile and Grout Cleaning
Tile and grout inside your home need to be cleaned, and using a steam cleaning mop might not even be enough to remove the build-up. That's why having your tile and grout professionally cleaned is a good thing to consider. When you hire Zerorez® to clean your rugs, you can also have them clean your tile and grout. We guarantee you will be impressed with Zerorez® floor cleaning services. For a healthier home, we will remove other build-ups on your tile and grout.
Cleaning Dryer Vents and Air Ducts
Taking good care of your air ducts and dryer ducts by cleaning them is essential for both health benefits and safety reasons. Dirty ducts that have not been cleaned receive excessive build-up of lint, dust, dirt, and other dry materials. These dry materials that build upon both air ducts and dryer ducts can become a fire hazard, as they can easily ignite if ever touched with a spark. Much like checking the filter on your HVAC system, you should check your dryer vents each month to make sure they are clean and clear.
In addition to the safety benefits of cleaning dryers and air ducts, there are health benefits to it as well. Having clean air ducts improves the air quality in your home. Having clean dryer ducts enhances the quality of the work your dryer can do. Just as visible surfaces such as floors and countertops get dirty and need quality cleaning, the less noticeable surfaces inside your dryer and HVAC systems also need to be cleaned to keep your home healthy. Regular everyday use of drying your clothes in the dryer and using heating and cooling systems cause your ducts to get dirty. Your dryer and air ducts collect dust and pollutants that are brought into your house and float around in the air. Over time, your ductwork collects large amounts of dust and grime. When your heating and cooling system blows air through uncleaned vents, this dirt comes out with it, often gathering on fibers in your carpet and upholstery, or in the case of a dryer, onto your freshly cleaned clothes. Filters need to be replaced, and air ducts need to be cleaned in order to prevent nasties from being released back into your indoor air for you to breathe. A true home cleaning includes your ductwork, which means cleaner air.
You will breathe easier™ and enjoy a cleaner indoor environment after having your ventilation system professionally cleaned by Zerorez®. Our professionally trained technicians at Zerorez® are here and ready to help you improve your home's air quality. Did you know that 1 in 5 Americans suffer from poor air quality in their home and office? In fact, the quality of air in your home can be as much as 5x - 10x worse than the air outdoors! HVAC systems can carry harmful particles that promote asthma, hay fever, and allergy symptoms. The list of potential allergens in your ductwork is long: kitchen grease, pet dander, rot, and more. A clean HVAC system promotes a healthier indoor environment, contributing to productivity, comfort, and a sense of health and well-being.
Directions to ZeroRez Houston
Carpet Cleaning
Address:
6529 Cunningham Road Suite 2205,
Houston, TX 77041


Phone Number:
281-305-4804
September 27, 2022
September 16, 2022
August 29, 2022