Carpet Cleaning Pasadena TX
The Zerorez® cleaning process is beyond thorough. It has been lab-tested and proven to clean at the highest levels. When we come to clean, we don't just come to make your carpets look nice, but we come to improve the overall cleanliness of your home. Our unique cleaning method has the power to eliminate trapped pollutants, making your home safer and healthier. Our unique Zr Water® formula and patented cleaning system can remove unwanted nasties that are deeply embedded and trapped in the fibers of your carpet. When we clean, we leave behind Zero Residue®, unlike many other professional carpet cleaning companies. With a clean by Zerorez® carpet cleaning Pasadena, you can rest assured that we are using cleaning products and methods that are entirely safe for you, your children, and your pets. Our technicians are experienced professionals who will ensure your carpets are cleaned properly, giving them a like-new appearance. Make that carpet cleaner today by requesting an appointment with Zerorez®!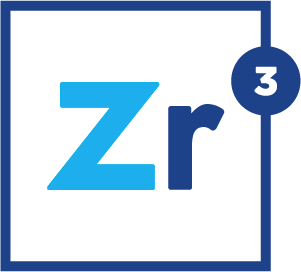 Pasadena, Texas
Pasadena is a suburb of Houston, Texas, located in Harris County. Pasadena is notable for being home to Space Center Houston, the visitor center for NASA's Lyndon B. Johnson Space Center visitor center. The city's geographic boundaries are somewhat unusual, as it is bordered by several bayous instead of roads or highways. The city also has many creeks, making it unique from surrounding cities.
Farmers' markets are a hit in Pasadena because of the plethora of locally grown fruits and vegetables! In addition, the Pasadena Strawberry Festival is an annual event that celebrates the area's strawberry industry. The festival includes a parade, live music, food, games, and rides- making it a hit for all kinds of people and families!
Area Rug Cleaning
One of our most popular services is rug cleaning. Area rug cleaning is crucial to keeping your rugs in the best shape possible; otherwise, you'll end up with a nasty, discolored piece of fabric lying in your front room. Cleaning an area rug on your own can be done through frequent vacuuming, but even then, to keep your rug looking "like-new," professional rug cleanings are necessary. Like our carpet cleaning process, the Zerorez® rug cleaning process uses no harsh chemicals, soaps, or detergents to clean your rugs. Instead, we use our molecularly altered Zr Water® that can give your area rugs a deep clean without causing damage or bleeding colors. In addition, our Zerorez® technicians take extra steps to ensure that your unique rug is treated carefully and correctly. Set up your appointment with Zerorez® Renton for 100% non-toxic rug cleaning that will wow your eyes and satisfy your toes.
Get Rid of Pet Stains and Odor
When your furry little friends add unpleasant aromas to your home, it is essential to be knowledgeable about cleaning solutions that will permanently fix your problem and those that will temporarily hide it. The traditional carpet cleaner relies on perfumes and oils to cover up pet smells after cleaning. Still, these agents only work temporarily to mask odors, plus they leave behind an unwanted residue in your carpets. Traditional steam carpet cleaning services use heated water mixed with soaps, detergents, and toxic chemicals that are injected into the carpet under pressure, which soaks your carpets, pads, and backing. Even though much of the soap, dirt, and water is removed, a considerable portion of this mixture remains embedded in your carpet fibers. As the carpet dries, this detergent latches onto the carpet fibers and acts as a magnet for dirt and other gunk.
Alternatively, the Zerorez® cleaning process does not use soaps, detergents, shampoos, or harsh chemicals to clean. Instead, we use a revolutionary, non-toxic water-based cleaning agent as its carpet cleaner, Zr Water®. Zr Water® cleans better than soap without leaving a sticky residue behind. We also make sure not to leave anything behind that will harm your pets or disturb your nostrils. All we leave is clean™ at Zerorez® carpet cleaning Pasadena, TX!
Air Duct Cleaning
Getting your air ducts and vents cleaned every once in a while is extremely important.
Did you know the air quality in your home can be as much as 10x worse than the air outdoors? The list of potential allergens that may be stuck in your ductwork is long and distasteful. A clean HVAC system promotes a healthier indoor environment, contributing to productivity, comfort, and a sense of health and well-being. Zerorez® offers the most advanced, powerful air duct cleaning system available. Trust our patent-pending technology to keep you breathing easy and feeling well.
Upholstery Cleaning
Upholstered furniture often gets well-loved. Unfortunately, because these surfaces receive so much love, they often attract more soils, dirt, stains, and crumbs. At Zerorez®, our specialty is getting difficult-to-clean fabric-covered surfaces looking as good as new. And we do it without the use of soap or harsh chemicals. Our upholstery cleaning process includes specialty upholstery tools and our Zr Water®, which gently cleans your furniture, leaving it Insanely Clean™ with minimal drying time.
Whether you need leather cleaning, cotton cleaning, microfiber cleaning, wool cleaning, etc., our Zr Water® cleaning process is safe for all fabrics. Our low-pressure cleaning will even help extend the life of your upholstery. After an upholstery cleaning by us, we will leave your furniture smelling like... Nothing at all - That's Zero Residue®!
Directions to ZeroRez Houston
Carpet Cleaning
Address:
6529 Cunningham Road Suite 2205,
Houston, TX 77041


Phone Number:
281-305-4804
September 27, 2022
September 16, 2022
August 29, 2022