Carpet Cleaning Tomball, TX
The Revolutionary Zerorez® Cleaning Process
The Zerorez® cleaning process is thorough. It has been lab-tested and proven to clean at the highest levels. When we come to clean, we don't just come to make your carpets, upholstery, and other surfaces look nice, but we come to improve the overall cleanliness of your home. We begin our cleaning process with an essential step - pre-treatment. Pre-treatment helps us to clean your carpet more efficiently.
We pre-treat your carpet with a non-toxic, food-grade enzyme that is safe for the environment, your children, and your pets. Our pre-treatment eliminates unpleasant smells instead of simply masking them for a few hours or days. It also prepares the carpeted surface for central cleaning using our patented wand by loosening dirt and grime that have a good hold on your carpet fibers.
Using our wand, we clean your carpet with our Zr Water® solution. Our wand is designed to completely rinse the carpet fibers without ever flooding the carpet padding. When moisture sits in the carpet for an extended period, it creates a perfect environment for mold to grow and multiply. Idle moisture damages the carpet padding and risks damage to the structure of the floor as well. To avoid any mold or mildew, after carpets are cleaned with water, they need to be dried as quickly as possible. Here at Zerorez® Carpet Cleaning Tomball, we understand the importance of quickly getting the moisture out of the carpet. We have decreased our drying times to be up to 2X faster than our competitors so that you and your family can be back on your carpet and continue your regular activities as soon as possible. Make your carpet cleaner with Zerorez®!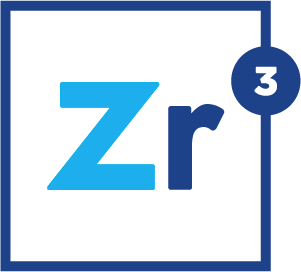 Tomball, TX
Tomball is a city in Harris County, Texas. The population was 10,753 at the 2010 census. The City of Tomball is located in the Houston metropolitan area and is part of the Houston-The Woodlands-Sugar Land metropolitan statistical area.
One of the main reasons people like living in Tomball, TX, is because it is a great place to raise a family. It has an excellent school system with both public and private schools. It is also a very safe city with a low crime rate. Tomball is also known for its annual festivals, including the Texas Crawfish &Music Festival, Tomball German Heritage Festival, and Tomball Texas Wine & Grape Growers Festival.
If you are looking for a city with a small-town feel but is still close to all the amenities of a big city, then Tomball is the place for you!
Our Most Popular Services
Zerorez® Upholstery Cleaning - A Better Clean
Our cleaning process, which includes Zr Water®, is better than soaps or other cleaning agents. This is because the Zr Process™ both loosens embedded dirt and cleans the material. The emulsified soil is then disposed of, leaving just the extraction water, which dries quickly and with Zero Residue®.
Our cleaning process is great for sofas, curtains, auto interiors - any upholstered item! The Zerorez® cleaning process delivers our Zr Water® to the appropriate type of upholstery while using the highest-rated cleaning method to remove all soils safely and effectively.
Zerorez® Tomball Pet Stains and Odor Treatment
One huge concern for pet owners in Tomball is how to remove stains made by pets and eliminate pet odors for good. Here at Zerorez®, we provide environmentally safe pet contamination cleaning and odor removal. When we come to clean up your pet's messes, we will do more than make your floors look nicer. Though improving your floor's appearance will be one of our main focuses, we will also address any discoloration that has taken place, foul odor that is being released, along with the unsanitary and unhealthy bacteria and microorganisms that grow after an accident. Depending on how bad the accident was, our professional technicians will be able to assess which Zerorez® cleaning and odor removal service will be best for your specific situation: our Topical Treatment or Sub Floor Extraction.
Area Rug Cleaning
The Zerorez® oriental rug cleaning process is certified Platinum by the Carpet & Rug Institute. We treat the delicate fibers of fine pieces with care. We only use gentle products on your rugs and are safe for the people and pets in your home—plus, our products are environmentally friendly. We provide a clean that restores the brilliant colors of oriental rugs and protects them from future damage.
Zerorez® Services
Not only does Zerorez® offer the best carpet cleaning services in Tomball and surrounding areas, but they also specialize in other residential services as well!
Zerorez® carpet cleaning Tomball services include:
Carpet Cleaning
Upholstery Cleaning
Air Duct Cleaning
Vent Cleaning
Tile and Grout Cleaning
Hardwood Floor Cleaning
Furniture Cleaning
Area Rug Cleaning
Pet Odor Treatment
Granite Cleaning
Commercial Services
There are so many benefits you can get, and you will get when using our professional carpet cleaning services.
Directions to ZeroRez Houston
Carpet Cleaning
Address:
6529 Cunningham Road Suite 2205,
Houston, TX 77041


Phone Number:
281-305-4804
September 27, 2022
September 16, 2022
August 29, 2022